---
Charleston
" Just az just, az bun duh Sea-Ants ov ole !! "
(In reference to all Saints justified by faith)
---
St. Michael's Episcopal Church
( ... One-a-many in chassin, but sheez 'boat duh moass vuzzable. It's her callin' , see ... )
---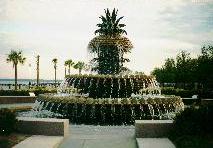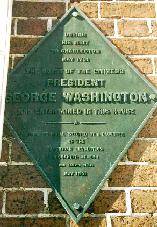 ---
Dey iz so much moe! Y'all come back!?
---
Now... why izzet I get a hankerin' to hare-tale of a Chassin' group called "The Holy City Sea-Ants?" ;) ... Wut-ya-think? N'awlunz mite OB ject?
It woulden fayll a com-puter spell czech ,cuz dey ah duh "Seents" not duh "Sea-Ants", iddnut?.
Ohkee. Ah'll teck off mah allygator shoes an set a spell ;) Yea verily, Charleston has a LONG history of pioneering industry and ingenuity.
SO hence: Proverbs 6:6-11: "Consider the Ant, oh thou sluggard!" The Holy City Sea-Ants! <G>
Strike it up Pete: "Oh how ahh whaaann - tah - bee in.dat.num. baah ...
... wen duh Sea-Ant's go Mhar-chun Ian !! ..."
Lawd ha'mercy.
---

---
---
All photos but one taken one Saturday morning ...Copyright © 1994 Robert C. Nimmich
'cept The Pinapple Fountain was shot on a cloudy day: nah loang aftah... I penned The Sea-Ants about 1996
PS: I doughn'really speak gee chee foe re-all,
But , nah, truly, ah wux bawn in Ropah Hawspiddle , Christened and Confirmed ut Sunt Philip's Church, reared right 'cross from the bat-tree; Mah Great Grand Mother from England is buried in Sunt Philip's Church yhard (oh I missser) and ah have even been knowun to et Rice on many an occashion.
And , but for faith in Christ, St. Paul would cart all this right to Bee's Ferry Landfill. Careful. Jesus your our King! Thanks and Glory be to God.